I'm the District Manager of several of a chain of fast food restaurants. We recently switched from one hood cleaner to Washington DC Hood Cleaning Pros. So far we have been very happy with the work they do, they are always on time and their follow-up with before and after pictures is impressive.
Loretta Bonilla
District Manager, Fast Food Chain

Great company that does the job right the first time.  I would definitely recommend them to my fellow restaurant owners/managers.
Jay Jenson
Restaurant Owner

As a restaurant owner, I have my finger on the pulse of restaurants all around Washington DC.  I organized a monthly meeting for them and have specific topics we cover.  This month was commercial kitchen hood cleaning.  Many of those who attended stated they use only Washington DC Hood Cleaning Pros.  With so many endorsements, I will surely have to try them out.
Kevin Hill
Restaurant Owner

A fire marshal made an unexpected visit to our restaurant and stated we needed to have our hood cleaning done by a professional.  While he was impressed with the job we were doing, we just were not getting all the grease, especially the grease on the roof.  I called Washington DC Hood Cleaning Pros and they got me scheduled right away.  The job they did was amazing.
Pat McGoff
Restaurant Manager

Found Washing DC Hood Cleaning Pros on the internet so I gave them a call.  Their friendly staff arranged for someone to come out and give me an estimate.  While there, they put us on their schedule and showed up on that day on time.  The job they did was above and beyond what we expected.  I now have them coming out to do my hood cleaning once every three months.
Bill Hinkle
Restaurant Owner
Dear WDC Restaurant Owner,
Hey, we're the Washington DC Hood Cleaning Pros.
Over the past several years, we have done too many restaurant exhaust hood cleanings to count.
If you're a restaurant owner, kitchen manager, or in the commercial food industry you probably already know why it's important to have your commercial exhaust hood cleaned.
For most, hood cleaning would be just another dirty job. But to us, we take pride in making a hood system super clean and safe. With near 3000 restaurants in the Washington DC area, we have a long way to go to get to all of them - but we want to.
But, let's talk about you.
You've got a commercial kitchen and an exhaust system. Something's up and you need a really professional hood cleaner to take care of you.
Maybe you didn't pass inspection? Or maybe, you're coming up on one and you want to be sure that your hood cleaning will not get you dinged. Or perhaps someone has been neglecting your hood. Or it could be that it's in good shape, but you're hood cleaner who has been doing your hood cleaning and hood filter maintenance needs to be replaced. Whatever the case, you want a restaurant hood cleaning company that you can count on.
You just want a clean restaurant hood and restaurant hood exhaust system!
Are we on the right track?
If so… and if you want the very best commercial kitchen exhaust cleaners in Washington DC, we want to be that company for you and hope that you'll call us now.
Thanks for coming to our website. Please feel free to look around. And don't hesitate to call or fill out the form if you have questions or interest.
All the best,
The Washington DC Hood Cleaning Pros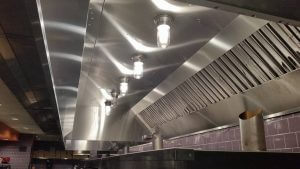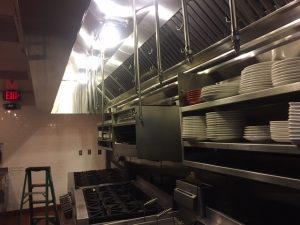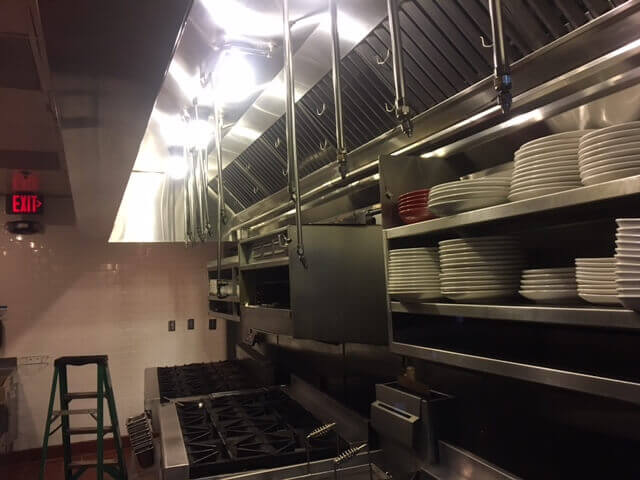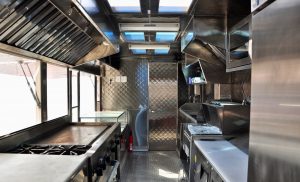 A Restaurant Hood Cleaning Service worth keeping around
Look, we get it. Maintenance companies come and go. There's nothing more annoying than having a maintenance company that you thought you could count on and they let you down. When you're working with Washington DC Hood Cleaning, you're truly getting the best and we plan to stick around.
Our team trained for months and even years to become knowledgeable exhaust hood cleaning experts. Not only can we clean your kitchen exhaust hood system efficiently, but we can also maintain it appropriately. Our teams follow the NFPA guidelines for maintaining your systems.
Working on a kitchen exhaust hood system can be tricky and with fire departments, health inspectors, and insurance companies all looking to make sure that your hood is truly clean and fire-safe, it's pretty important that you have a truly professional hood cleaning company doing the work.  We inspect and cross-inspect your system to make sure that you're covered and everyone is safe.
We want to be your trusted professionals. We get many phone calls every day because someone has been let down by a hood cleaning company or their hood cleaning company has mysteriously disappeared. Well, that's not us. In fact, our company's president has been cleaning hoods since he was a teen, working in his mother and father's hood cleaning company.  We're here for the long haul and love what we do. If you want to know more about our services, just visit our ABOUT US page.
Hood Cleaning FAQs:
What all do you do?
Hood cleaning. From the rooftop to the cooktop. We degrease and clean everything in between.  Since we have awesome pressure washers and use food-safe, nano-technology cleaning solutions, we can also clean commercial kitchen equipment, floors, walls, walk-ins, etc.  Need something else clean like a trash receptacle area, or the concrete outside your kitchen? Just ask. We're happy to throw in extra care to help our clients out.
Why do we need to have a hood cleaning done?
Fire prevention, first and foremost. But also, for health reasons.  Grease is very sticky stuff and anything airborne in the kitchen sticks to it.  So, hair, skin follicles, smoke, food particles, dust, and grime, all get drawn to your hood and will stick to the grease.  Yuck!
What cities do you serve?
Washington DC and any place close by. We're licensed in Virginia too.   Call us to find out if we can service your restaurant. We love to help a guy (or gal) out if we can.
What types of restaurants do you typically clean?
Truly any.  We do a lot of work for fine eateries, mom & pops, and fast food chains, and food trucks.  We also do work in churches, long-term stay facilities, hotels, retirement homes, and more.  Any place that has a commercial kitchen with a professional-grade exhaust hood really.
How much is this going to cost me?
Your final restaurant hood cleaning cost depends on four main things:
• The size of your restaurant kitchen hoods.
• The current condition of your equipment.
• The amount of ductwork to the outside exhaust and access to it.
• The type of services you would like (pressure washing, steam cleaning, maintenance, replacement of equipment or accessories, etc.).
Your cost can vary. Call us so we can discuss your needs in detail and give you a realistic estimate.
What's the next step?
Call us. Or, you can fill out the contact form on this page and we'll get back to you.